HISTORY
Joyas de la raspa began in 1988 with the creation of the first silver jewels, when this raspilla brooch emerged, which would be the beginning of the first sardine rasp and an extensive career dedicated to design.
The sea, mainly the Atlantic, is the inexhaustible source of inspiration for most of the collections.
Deepening this passion for the sea, microscopic creatures and marine animals emerge, giving rise to collections such as Sardine Tentacles, Mermaids and Jellyfish.
Diving between the memories stored in the back of the mind, to reach the marine essence, as symbols for a sea tribe.
With the creation of the Abisal collection in 2008, sea glass is incorporated as a magical and unique material, found on the seashore.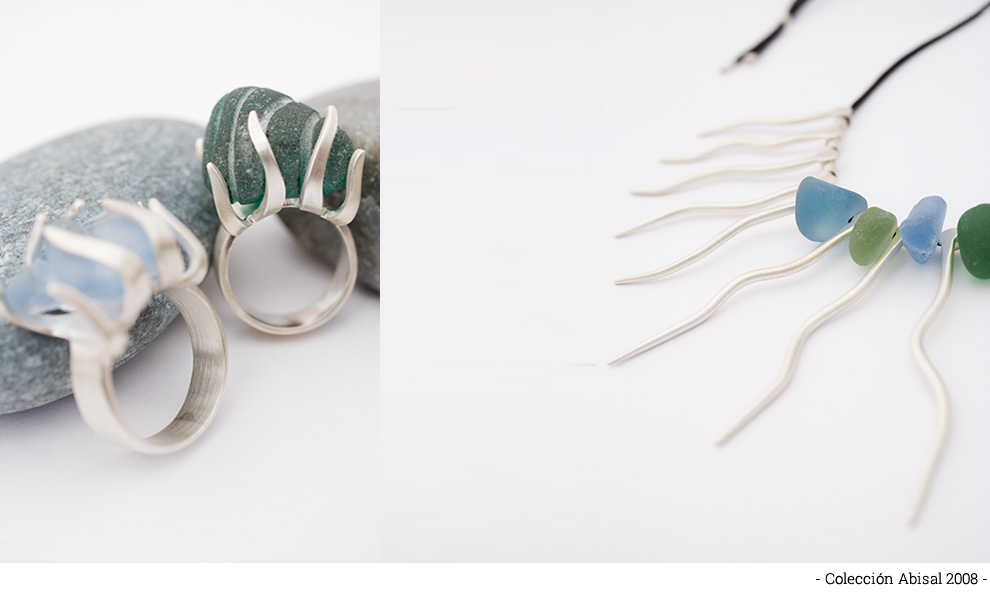 With an artisan work and a finished care, he makes each piece a unique work.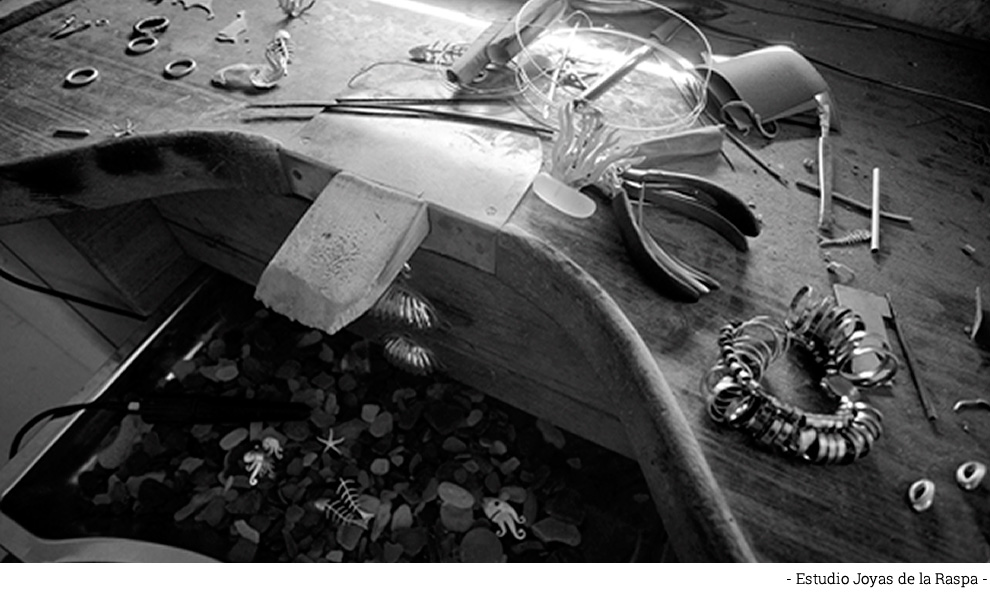 Awarded with the National Design and Fashion Award in 1991 for the marine collection made up of octopus and sardine rasps.
The Antonio Fraguas Prize for Contemporary Crafts in 2004.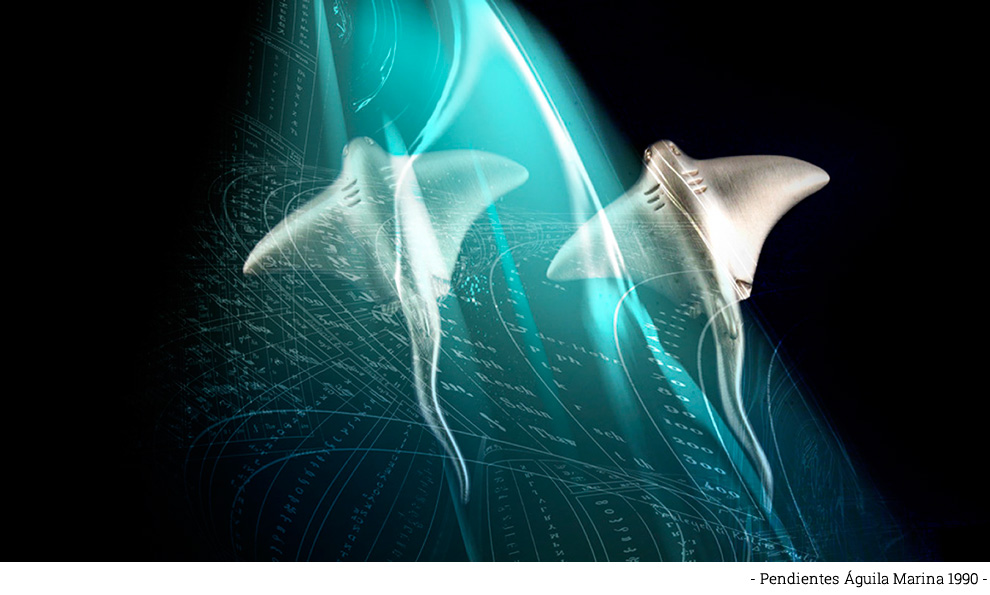 And among others, the National Craft Award Product Award 2008 for the Abisal collection, made up of unique pieces and presented at the Metta gallery in Madrid.